We are proud to see Microsoft consistently out race major cloud, analytics, and modern data estate competition in ever possible way.  Microsoft's business strategy, technology strategy, and execution of their technology roadmap continues to make them number one today and to position them to be number one for business ten years from now.  OmniData's expertise in the Azure stack extends from highly technical cloud infrastructure, across to business and analytics expertise covering AI and cutting edge visualizations.  If your needs are basic, we are ready to help.  Or ask about our "living infographics" -- realtime visualizations tied to critical data, if you want to lead with data in every way and maybe display the results in Times Square.

Microsoft PowerBI is number one in BI - But still just the tip of the iceberg.
Great data visualizations come from great business strategy tied to data architecture.  Six years ago, that was the secret the analytics companies didn't want you to know.  Customers bought tool licenses, not realizing what was just under the water as they approached the iceberg.  The Azure stack addresses that by providing a comprehensive, scalable, realistic integrated solution, with a workable roadmap that matches the needs of organizations in every stage of digital transformation.
Top concerns for IT in business today remain:
Cloud Migration - Secure
Data Architecture for full accessibility
Analytics Driven Decision Making
OmniData has built its Microsoft Azure Practice on this foundation.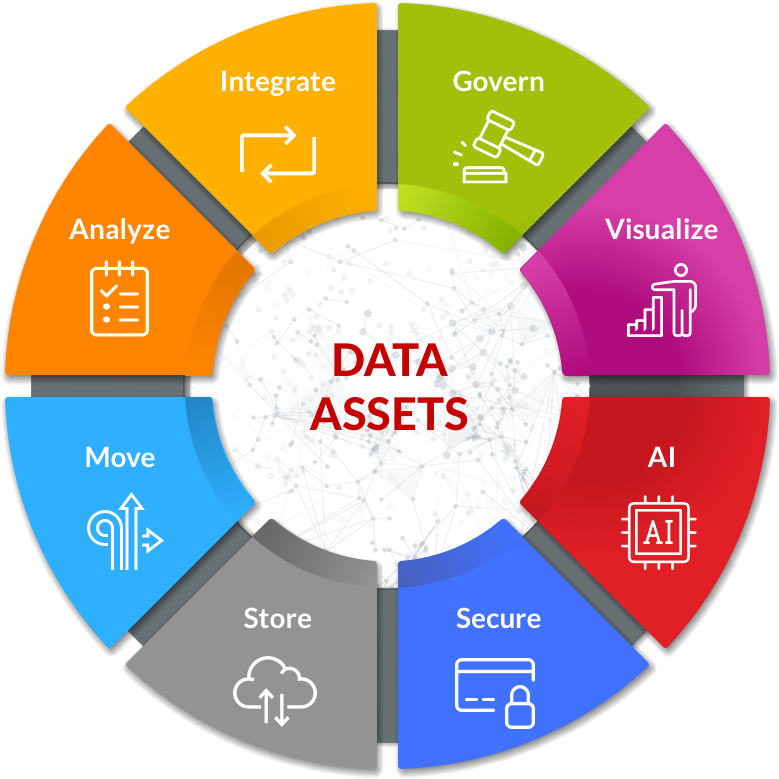 OmniData Plus the Microsoft Azure Stack equals The Modern Data Estate
Do you want to modernize your IT?  To update your information technology for issues around supportability, cost, scalability.  Or are you already in the middle of digital transformation and in need of data architecture, analytics, or visualization expertise?
OmniData has a history of invention.  We are ready to help you with your roadmap to a Modern Data Estate, your build, and your maintenance.