How To Take Your Data Analytics Approach To The Next Level in 2023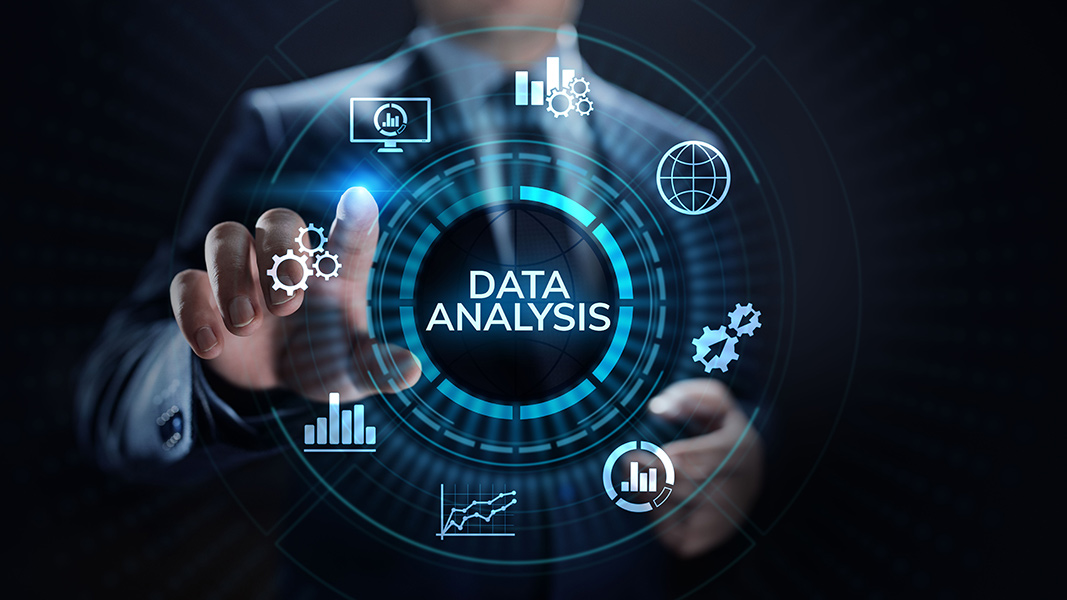 How are data analytics and business intelligence in Azure related, and can one exist without the other?
Information analytics and BI in Azure are connected in a manner similar to sensory cognition and human intelligence. So, from that perspective, it doesn't really make sense to talk about one existing without the other.
This post will discuss the symbiotic relationship between data analytics and BI in formulating a business strategy and building an infrastructure to support that strategy.
But without a well-designed information analytics framework, you can't expect to develop an insightful BI strategy. 
The finance and technology experts at Investopedia provided an excellent outline of what modern data analytics consists of in a recent article:
Data analytics is the science of analyzing raw data to make conclusions about that information.
Data analytics help a business optimize its performance, perform more efficiently, maximize profit, or make more strategically-guided decisions.
The techniques and processes of data analytics have been automated into mechanical processes and algorithms that work over raw data for human consumption. 
Various approaches to data analytics include looking at what happened (descriptive analytics), why something happened (diagnostic analytics), what is going to happen (predictive analytics), or what should be done next (prescriptive analytics).
Data analytics relies on a variety of software tools ranging from spreadsheets, data visualization, and reporting tools, data mining programs, or open-source languages for the greatest data manipulation.
That outline provides an excellent foundation that we can build on. So let's get started. Here's what you can expect to learn in this post: 
Some common business objectives for a data analytics and BI strategy in Azure

How to identify the specific business goals you'd like to achieve with data analytics and BI

What you're currently using for an analytics platform (and may not know it!) and how can you build on it 

How to develop a data analytics strategy to support business intelligence at all levels of your organization
So why is data analytics so important for your business? 
Common business objectives for a data analytics and BI strategy
As a business owner, executive, or leader, you want to know what's happening inside your company, department, or team at any given minute. That defines the core of a data analytics and business intelligence strategy—access to information that provides for insightful, informed decision-making.
Business leaders need actionable information from all of the company's foundational lines of business. This usually includes finance, sales, marketing, customer success, and operations at a minimum. 
But how do you get there? 
How to identify the specific business goals you'd like to achieve with data analytics and BI 
First, you have to decide what information you need to be successful. These metrics are called KPIs, or key performance indicators. All businesses use them, although they may not use the term KPI. Wikipedia defines KPIs as:  
"A performance indicator or key performance indicator (KPI) is a type of performance measurement. KPIs evaluate the success of an organization or of a particular activity (such as projects, programs, products and other initiatives) in which it engages." 
That's an excellent definition. A simple KPI example could be sales revenue and gross margin for a given week represented as a percentage of the same week in the previous quarter or the previous year. KPIs are designed to provide at-a-glance simplicity, concurrence of multiple data points, quick comparison capability (aka benchmarking), and data summation. 
Once you've defined your KPIs, you'll need to identify the information that needs to be extracted and analyzed, the data sources, how often reports need to be generated, and how the information needs to be shaped, distributed, and viewed. This defines the what, the when, and the how of data analytics 101.
All organizations are at different levels with their analytics, reporting, and business intelligence framework. At OmniData, we always recommend starting with the basics. This might include one of our free online courses, like advanced Modern Excel Analyst In A Day or Dashboard In A Day. 
A more advanced BI implementation might mean scaling and transforming your current data warehouse environment to a data estate using Synapse in Azure. With data analytics and BI, there is no one size fits all approach. 
It starts by taking a deep dive into what you're currently using for information analytics. Then we'll focus on how you can scale, leverage, and optimize your data analytics and BI platforms.
How can you develop a data analytics strategy to support business intelligence at all levels of your organization?
It takes expertise and experience. The team at OmniData is here to help you get your strategy design, development, and implementation started. Let's review the process: 
Define the KPIs for your business, department, LOB, team, etc.

Define the raw data sources (databases, spreadsheets, documents, unstructured data repositories, etc.) to extract the requisite information to build your KPI reports

Define any data transformations that need to take place to structure your data for reporting and analytics

Define the data formats for reporting 

Build analytical, BI reports and dashboards for distributing critical information to stakeholders when they need it
How can you jump start your journey toward building a robust data analytics infrastructure to underpin your BI platform? Let's answer a few questions and craft a strategy together. 
You might also consider immersing your team in a complimentary Analytics In Action workshop from OmniData.
Where can you go for more info on building a BI strategy? 
We're here to help. We have the experiential knowledge you need in solution architecture, data engineering, data analytics, and business intelligence. Our team thrives on partnering with companies that work across industries, around the block, and around the globe. We help clients take data analytics and BI from concept to strategy to design and implementation. 
The result is an empowered team of data-driven, informed decision-makers at all levels of your organization.
OmniData is offering this first step in your BI journey at no cost and with no obligation to you and your team.
Innovation, engineering excellence, and unsurpassed technical expertise are at the core of everything we do. 
Can we help you with any questions? 
Call us any time at 866.386.0792 or get in touch with our team and book your seat in our complimentary Analytics in Action Workshop online today.