Best Cloud Provider: Microsoft With Azure Synapse
Ignite Conference Announcements Advance Microsoft Azure on Many Dimensions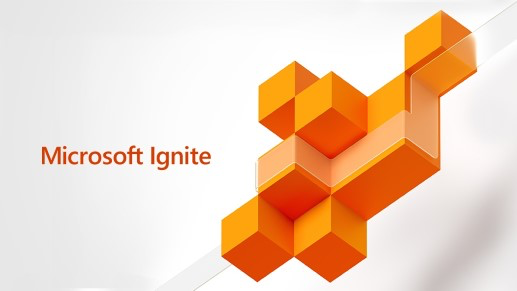 Microsoft Azure is absolutely now the best cloud provider. In cloud scalability, Microsoft has pulled far ahead of Amazon Redshift, Google BigQuery, and Snowflake DW. The crucial measures are speed, administration, supportability and cost. Check out Microsoft's demo of Azure Synapse from the 2019 Ignite conference.
TimeXtender With Azure extends Microsoft's status as Best Cloud Provider
TimeXtender supports the new Azure releases from Microsoft, because Azure Synapse directly builds from Azure Data Warehouse. Discovery Hub is part of Microsoft's Reference Architecture for Cloud Scale Analytics. Read more about this here. This foresight is a great example of why smart choices matter in IT investments. Your own investments in IT matter, because of the way your Modern Data Estate scales on foundational elements like compatibility, supportability, speed, administration and cost. These elements compound as you invest in architectural element.
Joseph Treadwell, TimeXtender's Solution Specialist Director in North America, states "Microsoft's Cloud Scale Analytics architecture is the most robust data management solution on the market. But businesses are still hand-coding rules & models using several different native languages. [Even with its inherent advantages] This creates a brittle solution, that requires an expensive set of hard-to-find skills, and is slow to adapt to business demands." TimeXtender's Discovery Hub orchestrates form every source across any cloud or on=prem. Your enterprise's unique business rules are built straight into your entire cloud architecture, and your single source of truth, your enterprise data warehouse, can be updated from infinite sources in the cloud and on premise. Voila, Modern Data Estate, with unlimited scale and fully automated.
Deeper Dive Azure Synapse Benchmark Proves Status as Best Cloud Provider
Every benchmark of Azure's offering bears out Microsoft's clear leadership. Read the results of Gigaom's Cloud Benchmark, a reliable, objective third party. When you understand that the competition is lagging in simple benchmarks, and you understand that these lags compound as your environment grows, there is only one logical conclusion. Microsoft emerges as the obvious best cloud provider. Invest alongside Azure and TimeXtender.
The Admin Angle – Azure Arc
Azure Arc , another Microsoft announcement ath the Ignite conference, allows administrators to CONSISTENTLY manage resources anywhere, including AWS and Google Big Query. Clearly Microsoft understands the diversified nature of IT organizations and is doing their best to accommodate. Azure Arc is not a "thin wrapper" or marketing ploy. Taking a deep dive, we discover that databases, Kubernetes clusters, and servers sprawling across on-premises, edge and multicloud environments are all supported through one clean administrative layer delivered with top quality and supportability by Microsoft. This allows organizations to take their investment in Azure on a realistic, stepwise basis, ultimately building their Modern Data Estate. Walk one step at a time toward adopting the best cloud provider.
Salesforce Builds With Azure
Supporting this article's premise, Salesforce just announced a major foundational investment in Azure. Time to follow the smart investors. Microsoft Azure will only get better. Maybe their competition can OEM the product and catch up. Microsoft is the obvious best cloud provider.
About OmniData Insights
OmniData Insights provides products and services at every phase of the data lifecycle. We exist to cultivate your Data Estate, and to spread data literacy to every person in your organization. Call on us for any advice on your Modern Data Estate or next-generation BI efforts. We're here to help, whether it's a live POC, or just pointing you in the right direction. Find out how we can accelerate your time to data insights 10X.