Analytics in a Day Workshops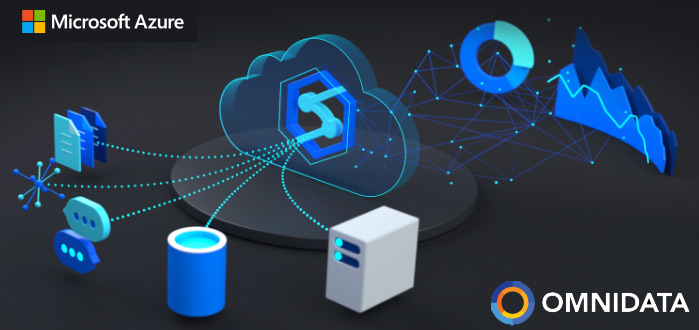 OmniData Hosts Analytics in a Day Workshop Sessions
Tobias Eld, OmniData partner and Azure guru guides ambitious clients through setting a best practices foundation for analytics in Azure.
"This is an ideal session for clients seeking an overview of where Azure is now and where it is headed. You will come away with an understanding of the direction your business should take to build a BI program in the Azure cloud," Mr Eld said. To sign up for an Analytics in a Day Workshop, click here.
The Azure Platform, Azure Synapse, and Power BI are Microsoft products that combine for the most powerful next generation Business Intelligence platform there is. We will share with you OmniData's vision of Limitless Analytics.
What You'll Learn
Why participate?
At the end of an Analytics in a day workshop, you will have learned more about:
Collect all your structured and unstructured data using Azure Data Factory and Azure Blob Storage.
Use Databricks to prepare, aggregate and summarize data both in batch and in streaming.
Use the connectors between Azure Databricks and Azure SQL Data Warehouse to access and move data to scale
Generate reports using Power BI with Azure SQL DW data
Understand all facets of Azure Synapse Analytics
Started on the journey to Azure Analytics Excellence
About OmniData
OmniData provides products and services at every phase of the data lifecycle. When you need us, we are passionate about your success. We mine your hidden data assets and we will accelerate your time to data insights 10X. Our Analytics in a Day Workshops are taught by our top consultants. Want to to have a deeper discussion? Schedule a complimentary data consult with us.