Modern Data Estate Framework
Modern Data Estate Framework for Analytics
Your challenges in data fit within the following Modern Data Estate Framework. In your constantly changing and adapting world, this framework will help you to organize and prioritize time and budget. We use the Modern Data Estate Framework as a best practice and our most successful clients adhere to it.
Let us show you how this thinking can accelerate results and effectively rally your whole enterprise around the benefits of coming to work supported by a Modern Data Estate.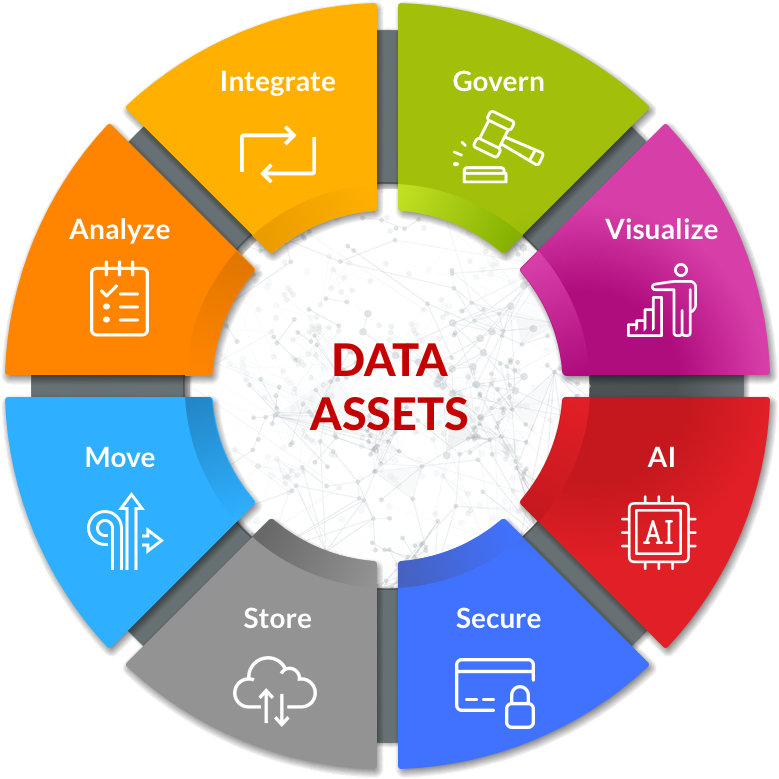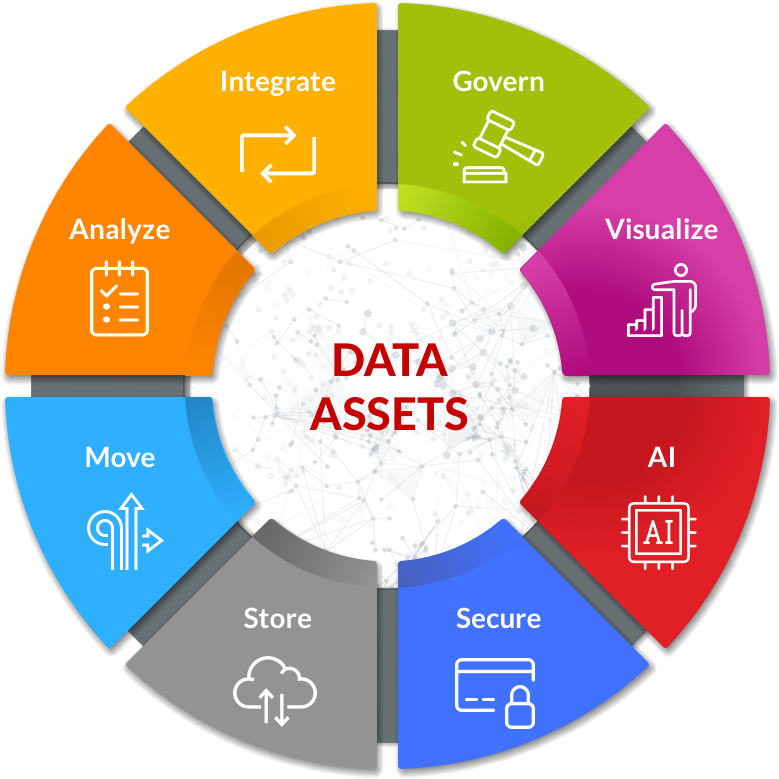 Tools, vendors, or projects often want to be all things, applied to all problems.  It can be overwhelming trying to prioritize your slate of solutions.  Yet, conflicting and overlapping efforts can be tracked and avoided, using our Modern Data Estate framework. By using this framework toward the goal of creating a Modern Data Estate, you can control the dialogue and offer your organization a guide toward more effective results in IT innovation.