Dynamics Analytics Excellence - Deep Dive Whitepaper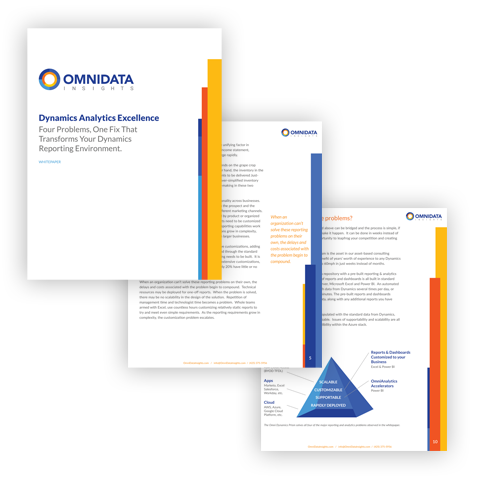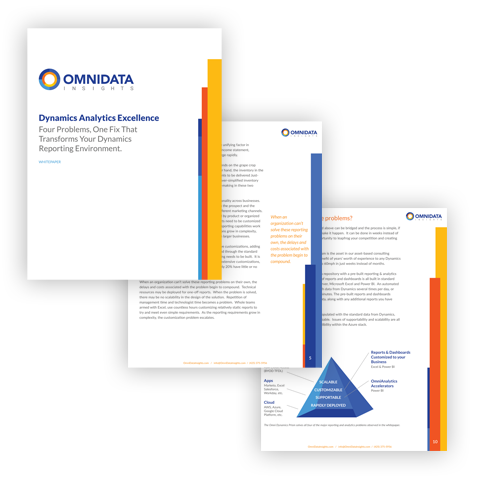 Most organizations face the same four common data problems.
OmniData's Dynamics Analytics Excellence whitepaper helps solve them.
One size fits all reporting
Reporting across multiple companies and sources
Complex data models
Accessing raw data from D365 F&SCM
Download the whitepaper "Four Problems, One Fix"